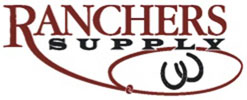 —Horse Feed
Bagged and Bulk—

Our goal at Ranchers Supply is to offer sound nutritional solutions for each animal's unique nutritional needs.  To do this we carry multiple brands of Horse feeds, each with a variety of products available.  We are confident that we can find a solution for whatever your feeding needs may be, from economy to the most advanced practices in Equine nutrition.
From top performance horses to barn buddies. We are proud to offer various feeds to fit your Equine partners needs, from Bluebonnet, Hi-Pro, Purina Animal Nutrition, Bryant Grain,Triple Crown, Muenster Milling, Martindale, and our own Ranchers Supply brand of feed. If there is a specific product you're looking for, please give us a call or send us an e-mail and we'll be happy to help you find it.
Click any of the icons below to learn more about the awesome feeds we carry!