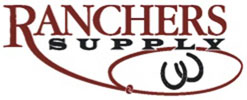 Whether you are looking to get started in the chicken business or you just need supplies! Ranchers Supply can help!
Raising your own chickens can offer a variety of benefits to your home beyond producing great tasting, nutritious eggs. They help control bugs, pests and even weeds, provide free fertilizer and can be fun, entertaining family pets!
Ranchers Supply is proud to offer a wide variety of supplies for your backyard flock.
We have everything you'll need to get your flock started and to keep one going. We have a wide selection of feed, bedding, feeders, waterers, general supplies, coops and even treats for chickens.
What you'll need to get started:
Housing – Baby chicks can be housed in a variety of structures. The area should be warm, dry, and well ventilated, but not drafty. You can use a commercially available brooder or even a sturdy cardboard box or plastic tub. You will need to have a heat light available for them but make sure they are able to get out from under it if they get too warm.
Feeder & Waterer
Bedding – pine shavings work well
Brooder & heat lamp – to keep the chicks warm
Food – starter food is available in 5 lbs, 10 lbs, 25 lbs, and 50 lbs
We sell Chicks, Ducks, Turkeys, Guinea Keets, and Pheasant from March-June each year!